Anesthesia and Ventilators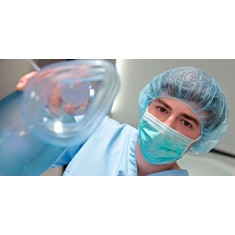 An anaesthesia machine is used by anaesthetists, operating department practitioners and anaesthetic nurses to support the administration of anaesthesia. The most common type of anaesthetic machine in use is the continuous-flow which is designed to provide an accurate and continuous supply of medical gases (such as oxygen and nitrous oxide), mixed with an accurate concentration of anaesthetic vapour (such as isoflurane), and deliver this to the patient at a safe pressure and flow.
A medical ventilator is a machine designed to mechanically move breathable air into and out of the lungs, to provide the mechanism of breathing for a patient who is physically unable to breathe, or breathing insufficiently. Ventilators are mostly used in operating theaters and intensive care units.
Dimetrica a medical supplies company located in nairobi kenya MD.co.ke is a first online medical supplies show with many vendors like we are pleased to deliver medical supplies and medical equipment all over Kenya with many categories of hospital supplies like :
Anesthesia, Ventilators Accessories Angiographic and Cardiac Systems Best medical devices deals Best medical devices deals Electrical suction machines Best medical devices deals Endoscope Best medical devices deals Patient Monitors Digital Mammography System Digital Radiography System Digital RF System ECG machines High Frequency Radiography System Hospital Furniture Hospital Furniture Hospital trolley Hospital Furniture Hospitals bed Infant incubators Medical Gases Suction Accessories Mobile X-ray Unit Ultrasound devices from different brands :
CHISON Folee Jiangsu Keling Julongsanyou Mindray Sonoscape Wandong Zerone Biolight